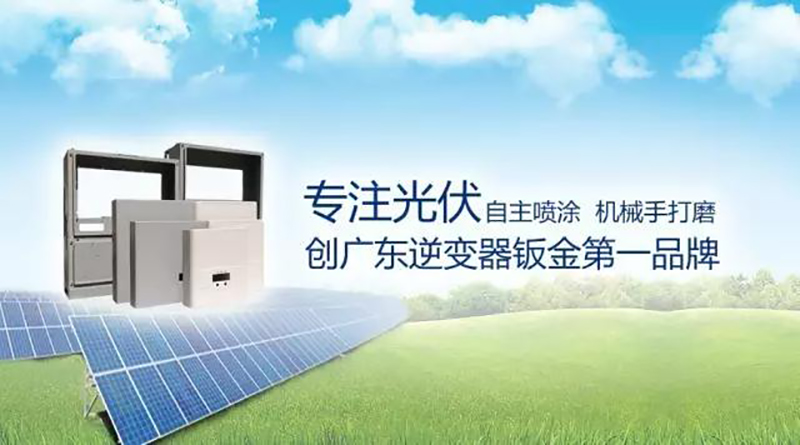 Guangzhou Weizheng Sheet Metal Fabrication Co., Ltd. focus on sheet metal fabrication of the new energy industry. So far,the main products are: the cabinet of photovoltaic inverter & inverter, electric vehicle charging equipment cabinet, etc.
Main partners:
Guangzhou Sanjing Electric Co., LTD. (80% the inverter case is provided by our company), China Southern Power Grid (70% charging pile cabinet is provided by our company, which cooperated for over 7 years,)
Automatic spray line.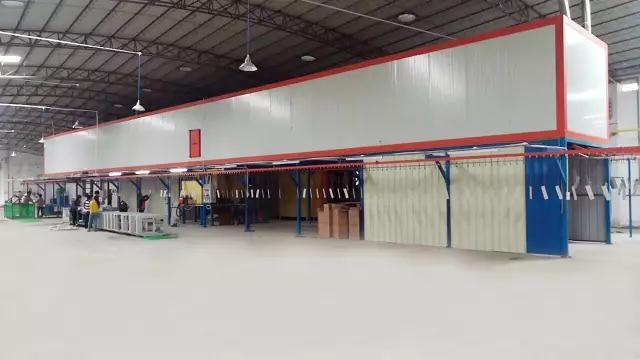 I The measures of Guarantee waterproof & air tightness:
1.1 Welding completely & penetration: firmly wipeout false welding.
1.2 WIFI interface:
2.1 stamping die for the whole to ensure level and consistency;
2.2 welding with the clamp for positioning ;
2.3 Full inspection :see nothing under the light.

1.3 Guarantee the smooth of the bottom:
3.1 Incoming material control: aluminum plate: inspect each lot--- hardness 7 degree, ensure the consistency of bending coefficient.
3.2 Press and riveting positioning die to ensure concentricity & smooth.
3.3 Full inspection of the flatness:gap within 0.5 mm.

2 process:
2.1 welding
1.1 12 professional process of aluminum welding.

2.2 Polishing:
2.1 the first process: rough polishing: polishing the mark of welding.
2.2 the second process: precision polishing: fine, smooth.
2.3 the third process:air mill: ensure the surface smoothness & perfection.
2.4 assembly line of polishing manipulator, and 12 employeers of polishing.

Spraying 2.3:
2.3.1 the self-owned spraying factory,passing the environmental impact assessment,ensuring the continuous and stable supply.
2.3.2 professional aluminum spraying process, special powder for the aluminum spraying, pickling + passivation ( phosphating for iron), ensuring the long-term adhesion of aluminum surface.
2.3.3 thickness: 40-120μm, ISO revision: 1 ,hardness: 1H.
2.4 fully automatic welding (in the second half)
3 soft power
3.1 corporate culture: strict discipline & warm family.
3.1.1 strict discipline: clear division, decisive and prompt, dare to challenge, tough style, strict discipline, observing rules;
3.1.2 warm family: tacit cooperation, equality & mutual assistance, earnestly practise
, full participation, understanding & tolerance, seeking common ground & reserve differences;
3.2 offset management: strong execution, high control, quick decision making, quick response to customer`s needs;
3.3 concentration & focus: focusing on sheet metal processing, and growing at a rate of 100% per year,since the establishment for over 8 years.